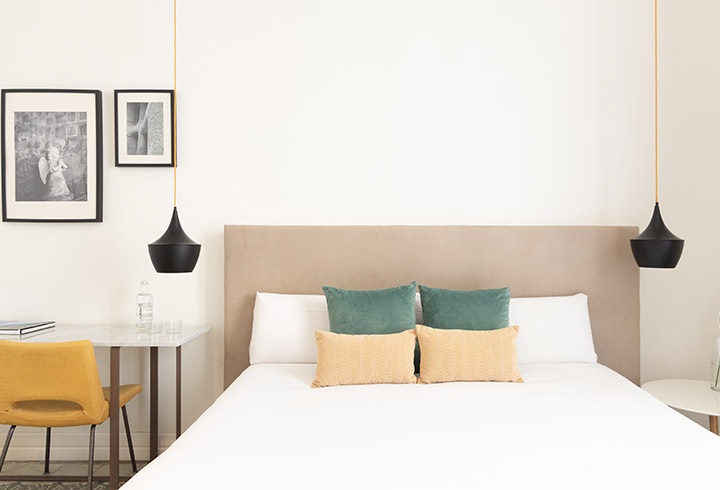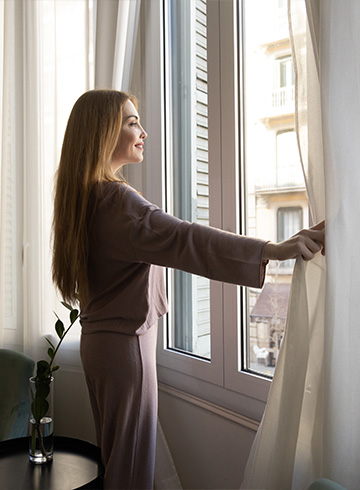 We transformed a traditional apartment in Barcelona's Eixample neighbourhood into contemporary accommodation, for you to be able to enjoy a complete experience. Here you have the luxury of sleeping in the heart of the city, to fully immerse yourself in our culture.
We have reclaimed its essence and style and converted it into a warm and bright environment. A relaxed, unique and authentic atmosphere awaits you, concentrated in a single space that you can call "home".
A PLACE THAT WILL ALLOW YOU TO DREAM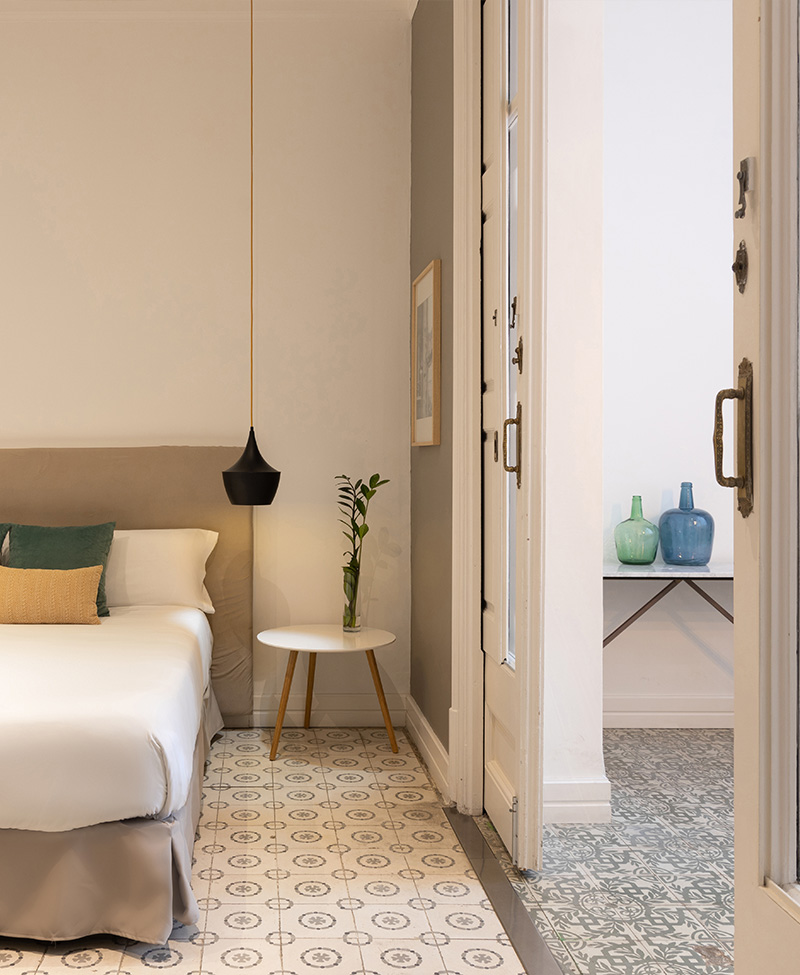 DESIGN AND STYLE
Spaces designed just for you.
01
WE WANT TO OFFER YOU THE BEST
We work daily to provide you with a personalised service. We only have 14 rooms which allows us to give you more individual attention.
02
WE WANT YOU TO FEEL AT EASE
We strive to create an environment in which you feel comfortable and at ease. We are constantly making improvements to offer you the most enjoyable stay.
03
WE HOPE YOU'LL BE BACK SOON!
We are always ready to listen to you and respond to your requests. Our aim is for you to enjoy an unforgettable stay and to have a home in Barcelona each time you come back.